Dirt Prep!
June 25, 2019 – Over the past month, the hundreds of trees that stood on this lot have started to disappear, and the barren land is being exposed.  The next step in the development is grading and drainage.
Recently, several new permits have been approved to accomplish this.  A Rough grading permit was approved in the last month.  This permits confirms grading and drainage for 706 lots.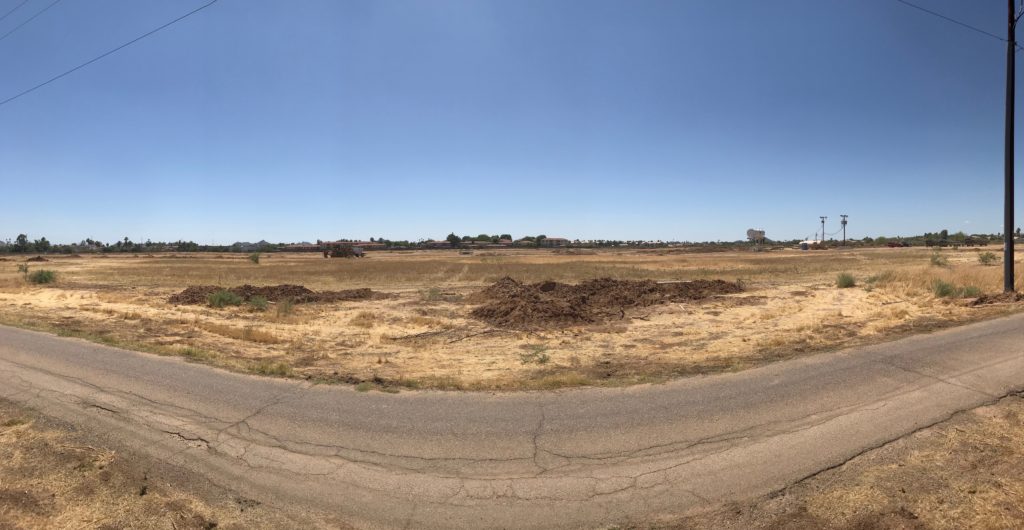 On June 17th, several permits were issued that allow the installation of the new sewer system.  Over 1 mile of sewer main will be installed in and around the community.  This also means tapping into existing mains underneath Bell Rd and 52nd Street.  Expect temporary closures and lane restrictions for these lines to be installed.
While this may seem slow moving from the surface and looking at the land, this is evidence that the builder is moving full speed ahead on this development.
While we still do not have official floor plans or pricing just yet, progress is being made and these can be expected to be announced soon.